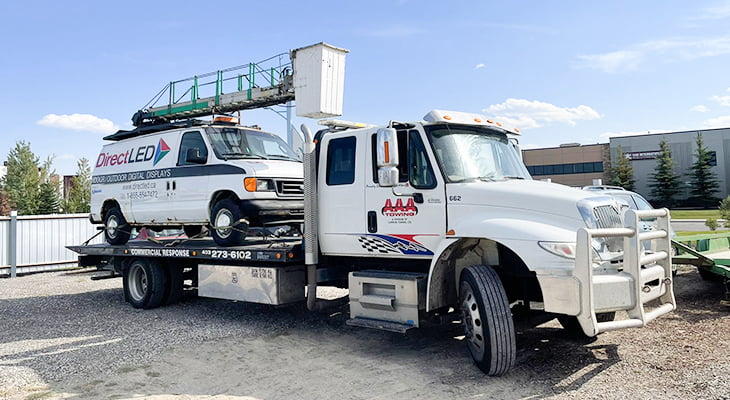 Getting into a road accident or any similar situation can be daunting. Nobody wants to be stuck on the roadside with a broken car. Nevertheless, vehicles are bound to have mechanical problems and even meet accidents. In all these emergencies, knowing of a reliable towing service provider can help you get out of the situation fast.
Also Read: What To Do When You Get Involved In An Accident?
However, no matter how overwhelming the situation is, you should not hire just anyone you come across at that time. It is better to be prepared. So, if you have time, learn about a few towing options available in your area. Contact them and get to know about their service level and emergency responses. It is always better to have a trusted person to contact in case of an emergency.
Knowing what towing services they offer, their essentials, and cost criteria can make stressful accidents a little calmer. Therefore, it is important to have the right company in your contacts and be fully versed with their service quality and characteristics.
Therefore, it is necessary to ask the right questions to get the relevant information. The following blog post explains some of the things that you should ask a towing company before hiring them.
What Is Your License Number?
One thing that will decide and legitimize the claims of a towing company is their license and insurance numbers. A professional towing company is registered, licensed, and insured. Towing a vehicle involves a lot of risk. It is better to work with a company that assumes the risk and is ready to face it.
What Type Of Trucks Do You Use?
Every vehicle and accident situation requires different towing solutions. There are different types of tow trucks that work best in varying situations. So, you want to make sure that you hire a company that has the truck necessary for the safe towing of your vehicle.
Make sure that they are capable of handling your needs. Nothing will disappoint you more than a tow company called for a heavy-duty tow, only for them to show up with a hook and chain truck.
That is not going to cut it. Therefore, ask the towing company about the types of trucks they use.
Where Will You Tow To?
You may assume that the tow company will take you to the nearest repair shop. However tow companies can tow to long distances and places you want. This means that you can have your vehicle towed to your regular mechanic.
Ask the company about their dropping point options and how long it will take to reach the said location.
What Is Your Pricing Criteria?
Different companies have different pricing strategies and structures. Therefore, knowing the price structure before hiring a towing service is necessary. Some companies charge according to the miles covered, some charge you after certain miles while others have basic service charges plus the miles traveled.
Some companies take advance payments while others will wait and make you pay your bills once the service is provided. So, to have a clear understanding of how much you will be paying for the said service is better. This question also saves you from getting ripped off by opportunistic towing scammers.
When Are They Available?
This is the first question you should ask when contacting a towing company. Ask about their availability. Some might ask you to wait for your turn and some may have no pending requests. Next up, get the estimate of the time they will take to reach your location.
If it is nighttime, you need to contact a company that provides nighttime services preferably a 24-hour service provider. It should not shock you if you are asked to pay extra for nighttime services as it is a common practice and is rightly justifiable.
About Us
At AAA Towing we offer our customers in Calgary quality, timely, and safe towing, roadside assistance, fuel delivery, and recovery services. If you find yourself stuck with a broken or slid-off vehicle, contact us and we will be on our way to get you and your vehicle out of the situation.
Fast & Reliable Towing
We make sure each customer is completely satisfied before we leave the job.
YOU'RE IN SAFE HANDS