Alberta's Premier Load Transfer Service
Are you looking for a towing company to provide cargo load shifts, transfer, or recovery in Calgary and surrounding areas? Look no further! AAA Towing is here to help you!
At AAA Towing, we understand how crucial it is for you to transport your load to its destination safely. We are a heavy-duty towing company that provides safe and efficient load transfer services throughout Calgary, Chestermere, Airdrie, Cochrane, Okotoks, High River, Black Diamond & Surrounding Areas. We can help transfer your load to its next vehicle, warehouse, shipping container, or wherever else you want your cargo to be transferred to next.
Our expert team is qualified to transfer just about any load. We have a range of specialized equipment, including forklifts and pallet trucks, and more especially designed for this purpose. All our tow truck operators are highly trained and experienced to efficiently and safely transfer your loads so you can be back on the road in no time at all.
AAA Towing takes pride in providing quick response times and quality service to all their clients. We operate 24 hours a day, seven days a week. For immediate assistance, call us now at 403-287-9612.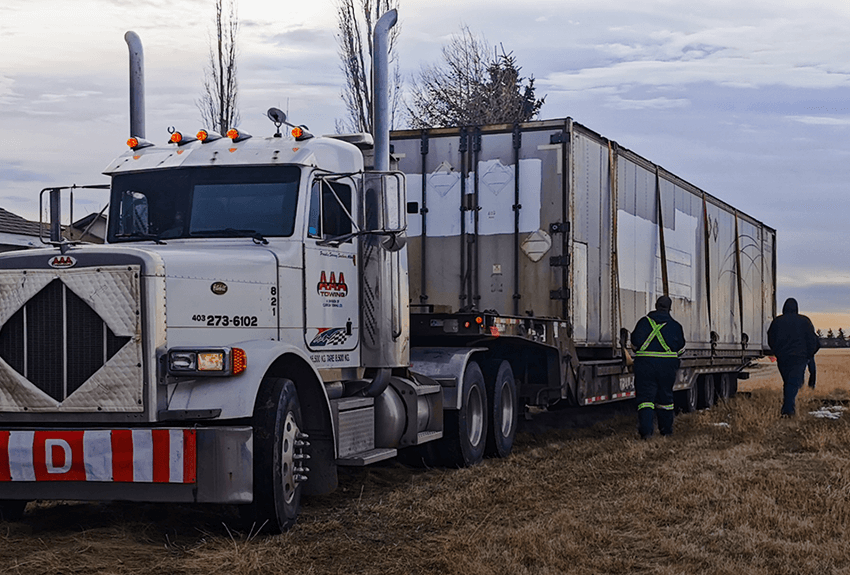 Fast & Reliable Towing
We make sure each customer is completely satisfied before we leave the job.
YOU'RE IN SAFE HANDS