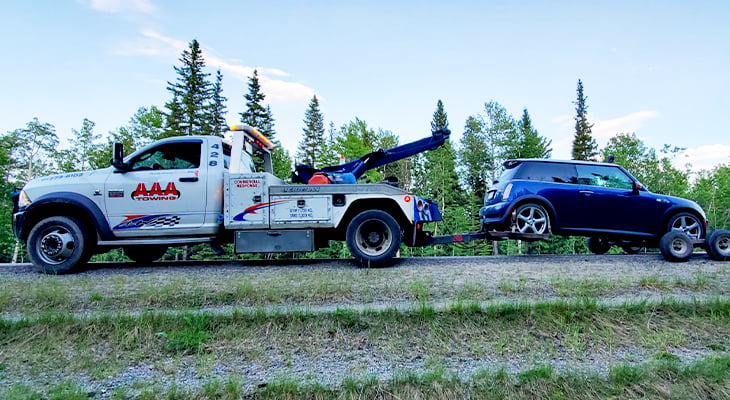 People usually get their homes insured against emergencies, but most of them overlook the need to have their cars insured as well. Have you ever wondered what would happen if your vehicle suddenly broke down in the middle of nowhere? We've all been there when you suddenly find yourself stuck on the road due to a flat tire, a car accident, an overheating engine, or a dead battery, forcing you to stop driving your car and pull over.
It doesn't matter how frequently you get your car scheduled for maintenance, you can never know when bad luck might strike. What you can do is always be ready to respond to such setbacks by contracting professional roadside assistance services. They provide coverage for you when your car needs to be rescued.
Read our post to learn about some of the frequently asked questions for additional insight into roadside assistance services.
What Is Roadside Assistance?
Roadside assistance is a set of services that you can avail if you are experiencing car trouble anywhere such as at home, at work, in a parking lot, or on the roadside. Roadside assistance providers can help you with changing a flat tire, jump-starting a dead battery, delivering emergency fuel, taking your car to a nearby repair shop, recovering car keys, and more.
What Does Roadside Assistance Usually Cover?
A towing company's roadside assistance services usually include flatbed and heavy-duty towing, instant fuel delivery, winch-outs, car jump-starts and lockouts, tire changes, and equipment hauling. The following basic tasks are generally performed by roadside assistance professionals to help you get back on the road:
Towing your vehicle if it can't be driven or has any mechanical issues
Delivering fuel to your car if you've run out of gas
Unlocking your car if you have locked yourself out or lost your keys
Jumpstarting or boosting your car battery
Mobile tire services for changing or replacing a flat tire
Vehicle recovery services after an accident
Where Can I Contact A Roadside Assistance Provider From?
Do not let the term 'roadside assistance' confuse you. It is a service that you can call to fix your car whether you're at work, at home, on the side of a road, or in a parking lot. You can contact your roadside assistance service provider if you're having trouble starting your vehicle or dealing with any other mechanical issue.
Can My Roadside Assistance Be Used For Another Vehicle?
If you have a roadside assistance plan through a car insurance company, then their policy restricts you from availing the services for just any vehicle. You will only be able to use it on the car that is listed for coverage with your insurance company. However, if you have a roadside assistance contract with an expert towing company, they might allow you to utilize these services for whichever car you're driving.
How Much Does Roadside Assistance Services Cost?
Since you cannot predict when and where you might face a mechanical or any other issue with your car, most towing companies will provide an estimate about the cost of their final services based on the distance that your service provider has to travel to reach you and the location where you are stranded.
The greater the distance they have to travel, the higher the expense will be. Similarly, if your car breaks down in an off-hand locality or a remote area, the cost of service will rise.
At AAA Towing, we take pride in offering automobile towing and roadside assistance services within Calgary and surrounding areas. Contact us for more information about our specialized services.
Fast & Reliable Towing
We make sure each customer is completely satisfied before we leave the job.
YOU'RE IN SAFE HANDS