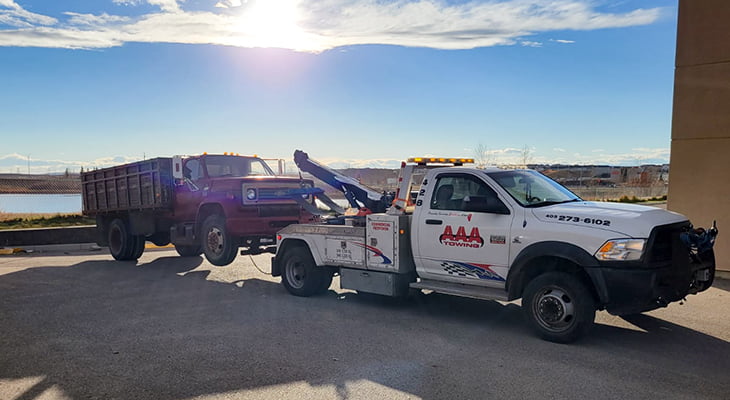 Have you ever been stranded on the side of the road due to a vehicle breakdown or accident? It's a frustrating and stressful experience that can ruin your day. Fortunately, towing services can help you get back on the road quickly and safely.
In this blog post, we'll explore how professional towing companies can assist in vehicle recovery and why they're an essential resource for drivers. Whether you're dealing with a flat tire, engine trouble, or a collision, a reliable towing service can make all the difference in getting you and your vehicle to safety.
Advantages Of Expert Towing For Vehicle Recovery
Car breakdowns can happen at any time and can be frustrating and unexpected. However, hiring a professional towing service can make vehicle recovery more accessible and less stressful. One of the main benefits of calling a professional towing service for vehicle recovery is the quick response time.
Towing companies have the equipment and expertise to respond quickly to emergencies, removing your vehicle from the road and lowering the risk of accidents and traffic disruptions. Furthermore, towing companies have the necessary equipment and experience to tow vehicles safely.
They understand how to properly attach the tow truck to your vehicle and transport it to the repair shop or destination of your choice without causing additional damage.
Signs That Your Vehicle Requires Towing Services For Recovery
Knowing when to call a towing service for vehicle recovery is essential. Some signs that your car needs to be towed include the following:
Engine failure: If your car won't start or the engine dies while driving, you may need to call a towing service.
Flat tire: If you have a flat tire and don't have a spare or the tools to change it, you'll need to call for a tow.
Electrical issues: If you're experiencing electrical issues like a dead battery or malfunctioning alternator, your car may be unable to start or operate properly.
Overheating: If your car is overheating, it's essential to turn off the engine and call for a tow. Continuing to drive an overheating vehicle can cause severe damage to the engine.
Collision damage: Driving may be unsafe if your car has been in a collision. A towing service can safely transport your vehicle to a repair shop.
Vehicle Recovery Towing Service Types
In vehicle recovery, there are several types of towing services available. Some of the most common types are:
What To Expect During Vehicle Recovery With A Towing Service
You may be unsure of what to expect if you've never called a towing service for vehicle recovery. The first step is to contact the towing company and give them the necessary information, such as your location, vehicle type, and reason for the tow. The towing company will then send a truck to your location.
When the tow truck arrives, the driver will assess the situation and determine the best action. They will then secure your vehicle and transport it to your preferred repair shop or destination. The driver will keep you informed and answer any questions you may have throughout the process.
Also Read: The Benefits Of Using A Towing Company For Fuel Delivery
About AAA Towing
AAA Towing takes great pride in being the best towing company in Alberta. Thanks to our expert team and professional equipment, we are prepared to meet your towing and transportation needs. We are known for our quick arrival time, reliability, and professionalism, making us the go-to company for all your towing needs. Find out more about AAA Towing and our services.
Need affordable and expert towing services? Contact us now.
Fast & Reliable Towing
We make sure each customer is completely satisfied before we leave the job.
YOU'RE IN SAFE HANDS