24/7 Roadside Assistance / Vehicle Winch Out Service Provider


Calgary's Fast, Reliable, And Affordable Vehicle Winching Service
Have you got your car in a tricky situation, like off-the-road or in a ditch? If you ever find yourself in such a troublesome condition, having a tow truck company that provides winching services can help you get back on the road. With the help of a winching cable you can get back on the road faster and cheaper.
AAA Towing provides quick, timely, and efficient roadside assistance services to help you with your car's smooth and safe recovery all over Calgary and its surrounding areas. We have years of experience in handling all sorts of challenging vehicle recovery situations. Our expert winch operators have seen pretty much everything there is to see, from automobiles stuck in the mud, snow, or ice.
We strive to offer only the best winching services throughout Calgary, Alberta. As a local towing firm with years of experience, we ensure our clients' complete satisfaction in all of our vehicle recovery services. We provide round-the-clock roadside assistance and vehicle towing services, like winching for cars, SUVs, vans, minivans, pick-up trucks, motorcycles, and other equipment.
AAA Towing is entirely licensed and provides its clients with high-quality professional automobile recovery service as standard. Our tow truck operators are incredibly polite, approachable, professional, and experienced in their work.
For a prompt and trustworthy vehicle winching service in Calgary, Alberta, please give us a call at any time of the day or night.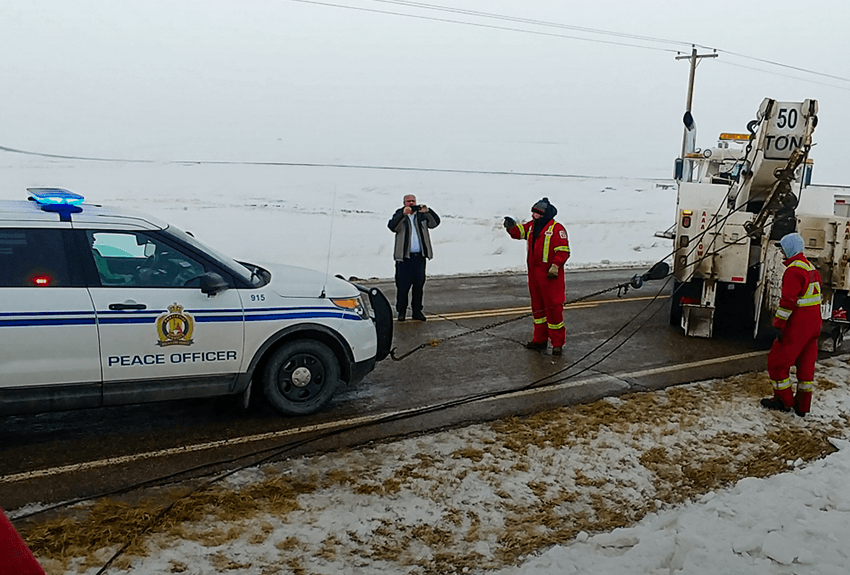 Why Choose Our Professional Vehicle Winching Service
Quick, effective, and efficient service
Cost-effective vehicle winching facility
Highly reliable and versatile solutions
Qualified, licensed, and experienced professionals
Fully insured service
Fast & Reliable Towing
We make sure each customer is completely satisfied before we leave the job.
YOU'RE IN SAFE HANDS