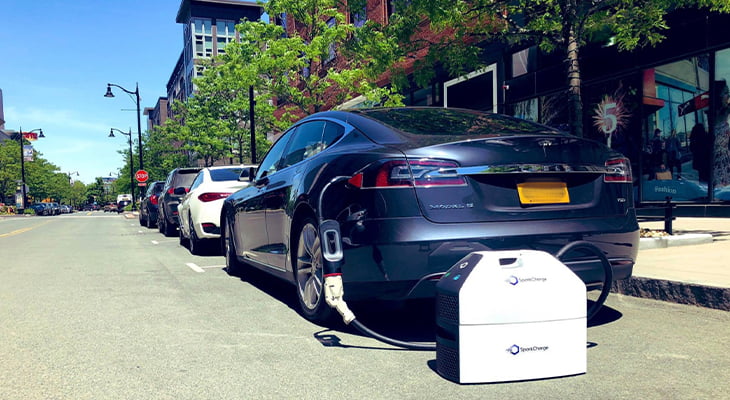 Electric vehicles are becoming increasingly popular among users due to their environmental and other benefits. These include reduced carbon emissions as well as lower running and maintenance costs. The demand for EVs has risen in the automobile market in recent years. Hence, more and more manufacturers are releasing improved models to bridge the gap between combustion engines and electric vehicles.
The components of an electric vehicle are built differently than traditional internal combustion or gas vehicles, so they don't need to be replaced as often. But, EVs, like any other vehicle, are susceptible to wear and tear. Even though they are meant to last longer, external influences may also cause damage. Thus, your electric vehicle might need roadside assistance or may even require a tow truck to carry it to a nearby mechanic shop or dealership.
In this blog, we have detailed a few reasons why your electric vehicle might require roadside assistance.
Running Out Of Charge
Usually, an electric car can only travel a specific distance before its battery runs out. The driving range may vary based on the model, how much weight the EV is hauling, and its overall efficiency. This means that you can end up stranded in the middle of nowhere, especially if you can't find a charging station for your vehicle near you.
In addition to this, you might run out of charge when your car is parked somewhere if you forget to hook your vehicle up to the charging outlet or even struggle to find a parking area with a charging station.
Dead Battery
This is not the same as a battery running out of charge. A dead battery means it won't hold a charge anymore, and getting your car to a charging station won't help you out. Although technology is getting better in this regard, with lithium-ion batteries making great leaps and bounds, no battery can last forever.
This means that your electric vehicle's battery is susceptible to degradation and will have to be replaced after a few years of usage. Unfortunately, if this happens during a commute, then you will have to contact a roadside assistance provider or get it towed to a dealership to get a new one.
Brake Issues
Just like other standard cars, electric vehicles can also develop issues with their brake system. EVs have a specialized braking system that manages their level of exhaustion. The majority of electric car drivers think that their car's braking mechanism does not need tuning. They wrongly assume that the EV batteries are self-sustaining, which creates problems.
As a consequence of no maintenance, many EV owners are often taken by surprise when their braking system starts facing complications while driving. The rotors and brake pads need replacement as they wear down with time. Therefore, you shouldn't take any chances with your electric car's malfunctioning brakes. Call your nearest 24-hour towing service for expert roadside assistance in case you face any issues with your electric vehicles' braking system.
Flat Tires
Another reason why you might need to hire the services of an expert city-wide towing service is when you get a flat tire. Electric vehicles are heavier than combustion engine cars because they have bulky engines and batteries installed in them. This puts extra pressure on your cars' tires. Due to this additional load, the tires of your electric vehicle are more likely to go flat, resulting in added wear and tear.
A sharp object on the road can also lead to tire failure. It's good practice to regularly inspect your tires to ensure if they need to be replaced or not. Regular maintenance is a great way to avoid roadside problems.
Accidents
Just like traditional combustion engine cars, electric vehicles can also suffer severe damage in roadside accidents. Thus, you might need to contact a towing service provider to tow your vehicle to a nearby auto repair garage if the extent of the damage is high.
At AAA Towing, we take pride in offering automobile towing and roadside assistance services within Calgary and surrounding areas. Contact us for more information about our specialized services.
Fast & Reliable Towing
We make sure each customer is completely satisfied before we leave the job.
YOU'RE IN SAFE HANDS