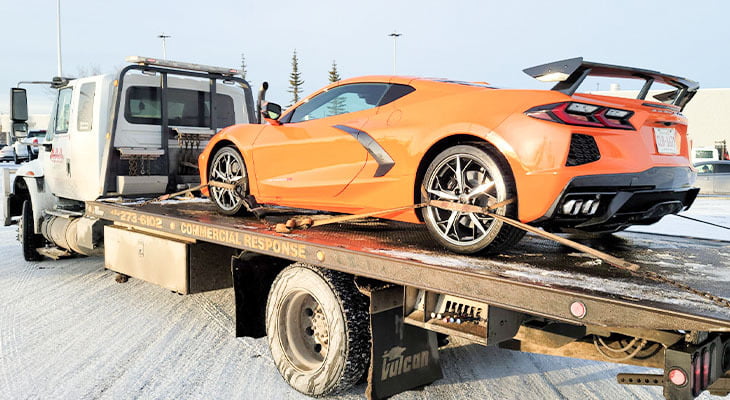 Vehicle collisions and accidents are unfortunate incidents that no one ever wants to get involved in. However, they are inevitable. If you ever find yourself in such a situation, don't try to drive your vehicle to its destination unless you have checked that the car is capable of being driven. Driving a damaged car will increase your chances of getting involved in more fatal accidents.
If your car ever gets involved in an accident or collision, you can't drive it anymore. Your vehicle will need to be towed by a certified towing company to a nearby repair shop in situations like these.
Also Read: What Services Are Included In Incident Management?
However, before you get your vehicle towed, there are some things you should know and do as a responsible person to protect yourself and others on the road.
Although when you call a certified towing company, they already have professional tow truck drivers who know how to tow a car properly, there are still some unprofessional towing companies who will take advantage of such situations.
In order to avoid such situations, it is best that you call a certified towing company.
This blog post will outline the top 4 things you should do before getting your car towed to help you avoid such issues.
Call Your Insurance Provider
Whether the accident happened in the middle of the night or in broad daylight, the first thing that you should do is call your insurance service provider.
Your insurance provider will help you by telling you what steps you need to take, and can tell you the reasonable towing rates.
In some cases, your insurance provider can also help you by sending a certified towing company affiliated with them to pick up your vehicle and bring it to your preferred repair shop. So make sure that you call your insurance provider before getting your car towed.
Check Whether You Really Need A Tow
Accidents can be nerve-wracking and stressful. Your first instinct could be to call a tow truck company and get your vehicle immediately towed. However, there are many instances where the car can still be driven after the collision. However, if you are unsure of this, it is important to call a remote mechanic to see if the car is in working condition and there are no oil or fuel leaks.
So after a collision, first closely inspect your vehicle as to whether it can still be safely driven or not. Closely inspect the headlights and make sure they are properly working. Also, check the mirrors, steering wheel and brakes of your vehicle, if all of this is in good working condition, then you can safely drive it to a nearby repair shop.
If your vehicle is still in good working condition after the collision, it is better to drive your vehicle yourself instead of waiting for the towing company.
But if your vehicle is not in good condition, call a professional towing company and get your car towed safely to a repair shop.
Check The Tow Truck Driver's Credentials
Once you have decided to call a towing company, wait for the tow truck driver on the side of the road.
As soon as the tow truck driver arrives at the scene, make sure to check if they are really the ones you called for.
Some tow truck drivers stay on the side of the road and then drive straight to the collision site to try and get money out of unsuspecting car owners.
If the tow truck driver seems to be in a hurry and fails to show you proper documentation, you should confirm with your towing company to avoid getting scammed.
Decide Where The Vehicle Goes
Before calling a towing company, decide where you want to take your vehicle. You can take your vehicle to a repair facility preferred by your insurance company. Don't let any tow truck driver decide where to take your vehicle, it should be your call.
About AAA Towing
AAA Towing started operating as a light-duty towing and recovery service provider to the general public in Calgary, Alberta. Over the years, we have become established trailblazers for providing heavy-duty towing and transportation services for commercial equipment and machinery. We offer towing and other specialized services at affordable rates. Contact us now for further information.
Fast & Reliable Towing
We make sure each customer is completely satisfied before we leave the job.
YOU'RE IN SAFE HANDS