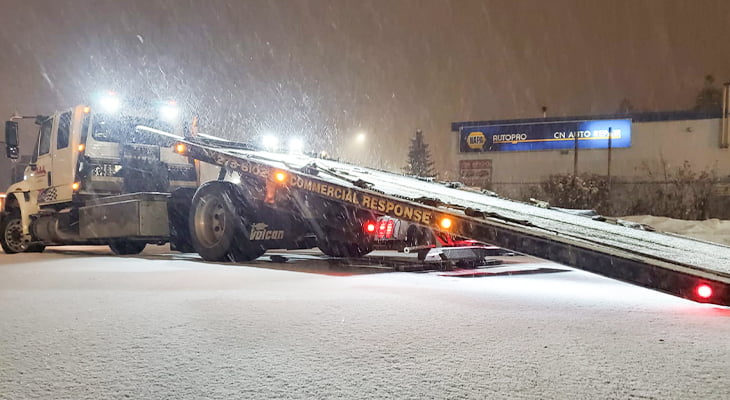 Driving is a part of our everyday life. We drive in order to commute from one place to another. It requires concentration and a lot of attention in order to keep ourselves and others on the road safe. We have to drive in all sorts of weather, some are easy to drive in, whereas some are very difficult.
Heavy rainfall is a difficult weather condition that drivers usually face. Driving in the rain can be very troublesome and it can even be downright unsafe in some cases. Many drivers get into an accident while driving in the rain. Driving in wet weather causes skids, hydroplaning, and slick roads.
It's best if you can avoid travelling in the rain, but if travelling can't be avoided you should keep the following 6 tips in mind to to safely drive in the rain.
Drive Cautiously
When it's raining visibility becomes low, it is more difficult for you and the other drivers to spot each other. Hence, driving cautiously is a good idea when driving in the rain to keep yourself and others on the road safe. Since the roads are wet there are high chances of skidding, so it's important that you ease up on your speed and drive cautiously.
Switch On Your Low Beams And Windshield Wipers
It's important that you turn on your low beams and windshield wipers in the rain. This will make you visible to other drivers. This will help reduce the risk of bumping into other vehicles due to low visibility.
Increase Your Following Distance
Along with slowing down your speed it is important to increase the following distance between your vehicle and the vehicle in front of you. This is because it takes longer to stop your vehicle on a wet road, so you need more distance in order to stop safely. To protect yourself and others it's important to keep a safe distance.
Don't Use Cruise Control
Modern cars have a feature called cruise control, it's ideal for dry conditions but it fails in wet conditions. What happens in cruise control is that the driver has limited control over their car. So, in rainy weather less control over the car can lead to a bigger mishap. Hence, it is wise that you turn off your cruise control while driving in the rain.
Avoid Sudden Breaks
While driving in the rain you should avoid slamming on your brakes as it can result in a collision with another car, trees or roadside elements. Since the roads are wet and it can become really hard for the other vehicles to slow down quickly or make sharp turns. Visibility is also very low which makes it difficult for other vehicles to stop abruptly.
Keep Your Distance From Large Vehicles
Trucks and large trailers have higher chances of losing their control in rain. So, when driving in bad weather make sure to give them space and avoid getting close to them. Don't try to overtake trucks and trailers. The roads are wet and you may lose control of your own vehicle, resulting in a horrible accident.
You can't avoid driving in rain but if you follow the aforementioned tips then you can safely drive in inclement weather. However, in the case of a mishap call AAA Towing for 24/7 emergency roadside assistance.
About AAA Towing
AAA Towing is a professional 24/7 towing service. We provide professional towing and roadside assistance in Alberta and surrounding areas. Contact us today, for more information.
Fast & Reliable Towing
We make sure each customer is completely satisfied before we leave the job.
YOU'RE IN SAFE HANDS