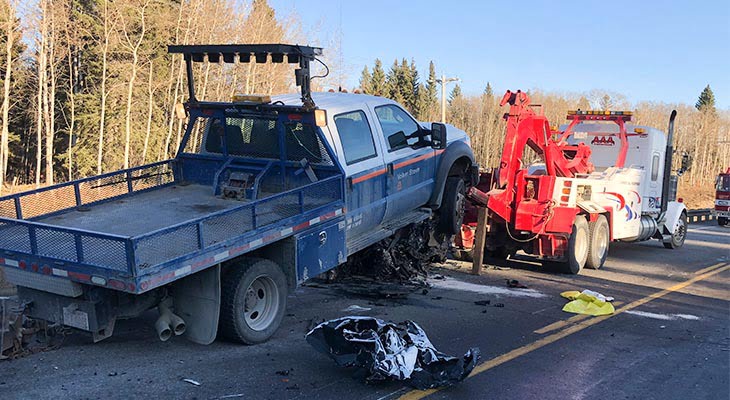 Incident management services can help you when you find yourself on the side of the road with a faulty vehicle. It is one of the major services being provided by many towing companies. Incident management services are helpful to protect you and other drivers on the road after an accident occurs so that further problems can be avoided. According to a study by ITS Journal, the likelihood of other accidents increases by 2.8% for every minute the primary accident was a hazard.
Therefore, having an incident management service at your disposal is crucial to avoid problems for the rest of the people on the road and to keep everyone safe. AAA Towing strives to provide you with the most affordable and reliable incident management services to help you with further incident avoidance. This blog post mentions how AAA Towing can help you with incident management services.
We Help Alert Incoming Traffic
Your accident can cause a problem for others and lead to more accidents. The traffic on a highway is very fast and if there are no signs to alert people regarding alternate routes or asking them to slow down, the sudden surprise they get when they see the wreckage can lead to fatal accidents.
Incident management professionals help to install signs so that incoming traffic can be diverted to another route. This diversion not only helps people take other traffic-free routes but also helps other departments such as the police, fire brigades, and ambulances to reach the spot.
We Offer Towing
After an accident, it is inevitable that your vehicle will be in a critical condition needing to be transferred to a repair shop. Most of the time, such vehicles are in severe critical condition, requiring a heavy towing service. In such scenarios, AAA Towing can help with one of the best and advanced towing services. From heavy-duty to flatbed towing, we are experts at keeping your car secure. Furthermore, we assist you in providing mechanical services and repair if needed.
We Inform Concerned Authorities
Another duty of incident management service providers is that they inform the concerned authorities. Informing the departments about the incident as soon as they receive the first call is important to keep the situation under control. If someone who has met with an accident needs medical attention, they can contact the nearest ambulance available to arrive and help in this scenario.
Clearing The Site As Soon As Possible
One of the main duties of incident management service is to clear the accident site as soon as possible. The reason for this is to make way for any incoming traffic and provide them with a diverted route so that traffic doesn't back up. Furthermore, this action is needed in case of serious injuries to travelers and when they need immediate medical assistance.
Other Objectives Of Incident Management Services
Reducing the probability of accidents in peak hours.
Reducing congestion.
Taking no more than 15 minutes to clear the site.
Remaining in touch with the relevant authorities and medical service providers.
Having the latest technology to contact the desired people.
Calling towing services to move the vehicle to a safe location.
About AAA Towing
AAA Towing is one of the most reliable and professional towing companies, offering services in Calgary and surrounding areas. Our professionals come to rescue you after an accident and perform incident management duties to minimize the after-effects of the accident. We offer towing and other roadside help to get you out of the situation as soon as possible. Contact us here for more details.
Fast & Reliable Towing
We make sure each customer is completely satisfied before we leave the job.
YOU'RE IN SAFE HANDS