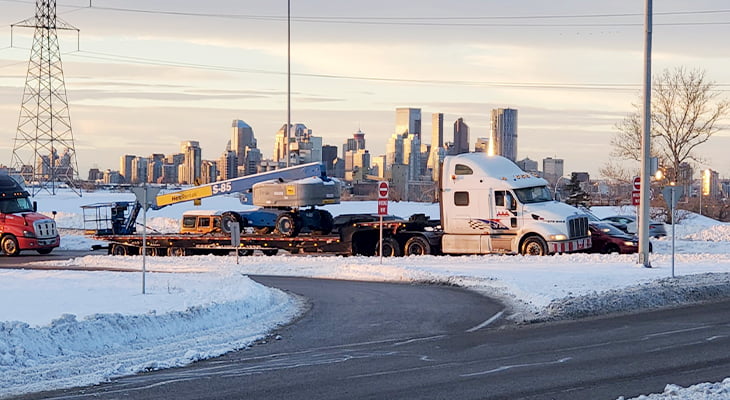 When you're driving in Calgary, and your car suddenly stops functioning, and you have to pull over on the roadside, it's an increasingly stressful time, especially if you're far away from your home. When experiencing car trouble, you must hire the services of a reliable towing company to save you both time and money.
Since vehicle issues can arise anywhere, you have very little time to decide on a suitable roadside assistance provider at any time. Ideally, it's best to do your research in advance and choose the best tow truck company near you and keep them on speed dial for roadside emergencies.
The following are some essential questions you must ask when selecting the right towing company in Calgary:
How Much Towing Experience Do You Have?
Towing is a highly technical and complicated job where there's no room for making mistakes. Experienced tow truck drivers can perform various towing and vehicle recovery jobs quickly and safely. That's why it is essential to ask whether your potential service provider has enough work experience in this line of work. The more experience a tow truck company has, the more expertly they will be able to handle your vehicle.
What Type Of Towing Services Do You Offer?
Asking this question will help you understand whether your towing specialists can tow or transport the type of vehicle you have. Various towing jobs have different requirements based on the level of complexities involved in the process. That's why it's tough for many towing firms to deal with all kinds of roadside emergencies. One would require a range of tow trucks, experienced tow truck drivers, and specialized equipment to cover different towing services.
For instance, if you need to move your expensive car from one place to another, you need to be entirely sure that the company you have just contacted can perform exotic vehicle transport.
How Quickly Can You Tow My Car?
Time is money, and everybody wants quick service when their car is stranded on the roadside. Whether you're dealing with a flat tire, a dead battery, or facing any other car issue, all you think about is how quickly a towing specialist can reach your location and safely tow your car to your destination.
Time taken by a roadside assistance provider to reach their client's precise location matters a lot in this day and age. Numerous unprofessional towing companies advertise as fast and efficient service providers but fall short of their customers' expectations during service delivery.
Always ask your towing experts whether they can offer you timely service. It's best to hire towing professionals that provide 24/7 emergency towing and roadside assistance services to all of its clients.
What Are Your Estimated Service Costs?
Before committing to a specific towing service, ask them whether they provide initial cost estimates. This way, you will have an idea about how much the service will cost. A trustworthy towing company will give you an estimate over the phone and inform you about possible additional costs depending on the job's nature. It's best to agree on the service rate before they send their team to come help you to avoid any surprise fees.
AAA Towing offers quick and efficient towing and roadside assistance services to help you with your vehicle's safe recovery and transport throughout Calgary and its surrounding areas. Visit our website to learn more about our services or contact us for personalized service.
Fast & Reliable Towing
We make sure each customer is completely satisfied before we leave the job.
YOU'RE IN SAFE HANDS