Alberta's Experienced Towing Service Providers
AAA Towing

Provides Services
In Calgary, Chestermere,
Airdrie, Cochrane,
Okotoks, High River,
Black Diamond
& Surrounding Areas.
In the early 80s, AAA Towing started operating as a light-duty towing and recovery service provider to the general public in Calgary, Alberta. Over the years, we have established ourselves as trailblazers for providing heavy-duty towing and transportation services for commercial equipment and machinery.
We enable our commercial clients to enjoy increased peace of mind with our extensive fleet. Our versatile fleet has over 40 vehicles, ranging from 1-ton wreckers, flatbeds, trailers, and heavy-duty wreckers.
Read More
Superior Towing Service Providers In Calgary, Alberta
Our Services
Servicing Calgary, Chestermere, Airdrie, Cochrane, Okotoks, High River, Black Diamond, & Surrounding Areas
AAA Towing is a professional towing company based in Calgary, Alberta. We provide our clients with emergency roadside assistance services, including battery boosting, winching, fuel delivery, lockout, city-wide towing, flat-deck towing, heavy-duty towing, equipment hauling, and other specialized towing services in Calgary and surrounding areas.
Why Choose AAA Towing?
We take pride

in being one of the fastest
and most reliable tow truck service
providers throughout Calgary, Alberta.

We have been operating in the towing business since the early '80s. Our experience and compassion has put us at the top of the towing industry in Southern Alberta. We have the right expertise, equipment, and a commitment to deliver high-quality towing services. AAA's fleet is diversified and can handle any task given. This means that you spend much less time waiting for assistance when you contact us for help, which can be increasingly useful in an emergency.

We promise to have the right tow truck in our fleet for your towing and transportation needs. We offer wheel lift towing, flatbed towing, enclosed trailer, heavy-duty towing and recovery, equipment moving, winching, unlocks, boosts, tire changes, and fuel delivery services. Whatever towing or roadside assistance needs you have, we can help!
We work with all
major
Insurance Companies
Certifications
Recognized by Alberta Motor Transportation Association
WHMIS trained and certified tow truck drivers and equipment operators
Ongoing on-site training programs
ARI web-based fleet management system for advanced fleet tracking
Highly rated on Google
Collaborate with a comprehensive list of insurance companies
Alberta Motor Association membership
Fall Protection Trained
Partner with SYKES to offer 24/7 customer assistance
The tow truck driver, Cody was quick and professional. The dispatchers were very friendly and had great communication. If I need something hauled again, I'm calling this company with no hesitation.
Cody S-
Fantastic service! We needed a tow from the service area of Canadian tire, and Cody was professional, and very helpful!
Seannah Rose-
Hands down, wouldn't hesitate to use AAA and Cody again in a heartbeat (though I hope I don't NEED a tow truck again any time soon)
Lorne Crystal Takayla Oliver-
Tow truck driver was polite and friendly… highly recommended.
Victor Villaruz-
Gordon was kind and gave us great service, we are extremely grateful to him.
Oury Monchi-
Great experience with AAA Towing. Fast, Friendly, Efficient. Jonathan was amazing! I couldn't have gotten a better person to help. Awesome Job!
Sarah Stetson-
highly recommend Eric Clarke for an amazing job tonight!! I had to have my BMW M roadster towed and he knew exactly how to lift my car off the road enough to be able to tow it safely and securely. Awesome job Eric!!
Sharrie Wyshynski-
Eric was a huge help in helping us deal with our broken down car.
Quick to arrive, friendly and efficient with getting the car hooked up to tow.
Wouldn't hesitate to use AAA Towing again in the future if we need a tow!
Jordan Vereshagin-
Had some misfortune and needed to get to Edmonton, amazing service and care. Thanks for taking such good care of my baby Jonathan !
Jason-
Kurt towed me today, great guy and really efficient.
Scott McIntosh-
Join Us Today
Our
Partners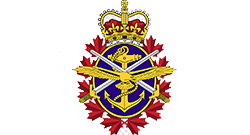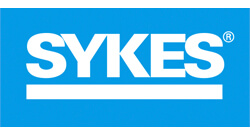 Fast & Reliable Towing
We make sure each customer is completely satisfied before we leave the job.
YOU'RE IN SAFE HANDS